Coles Brewery & Distillery are a family run business in Llanddarog, South Wales. The Coles family have been developing beers, ales and spirits for years. The Coles family originally had a brand which was dated and wasn't attracting their target.
Powerful Online's designers gave the Coles Vodka a new identity would appeal to new audiences. The new vodka brand is known as the SA32 Vodka as SA32 is the postal code for where the vodka is made from scratch in South Wales.
After the brand was finalised, our designers were tasked to produced bottle labels that were compliant for food and drink standards.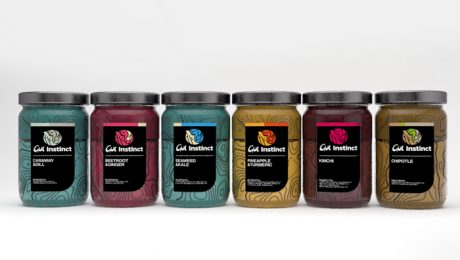 A small progressing business in Swansea, South Wales was launching a food product and required a new brand, message and overall design.
Powerful Online developed a new brand for Gut Instinct along with custom labels for bespoke jars. The new brand was designed to connect end users to the new products of Gut Instinct.